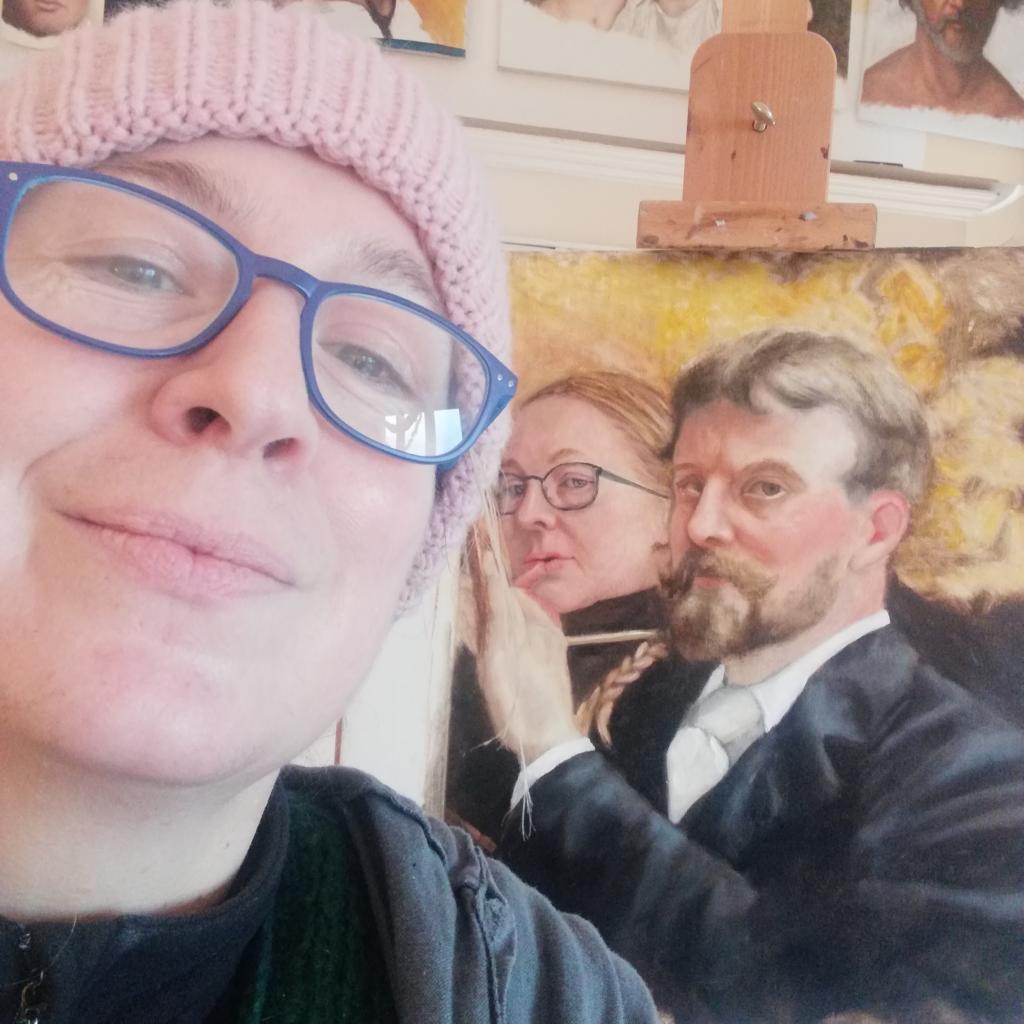 One  my last projects is the one "selfies with the Masters".. and, after a self portrait with Rembrandt and the very uncomfortable one with Caravaggio… now on my easel  there…

Ecco la traduzione in italiano del magnifico discorso di Fred Ross sulla rinascita del Realismo nell'arte. Fred Ross è fondatore e presidente della benemerita fondazione americana Art Renewal Center (ARC).
E' una lunga lettura ma vi assicuro che ne vale la pena!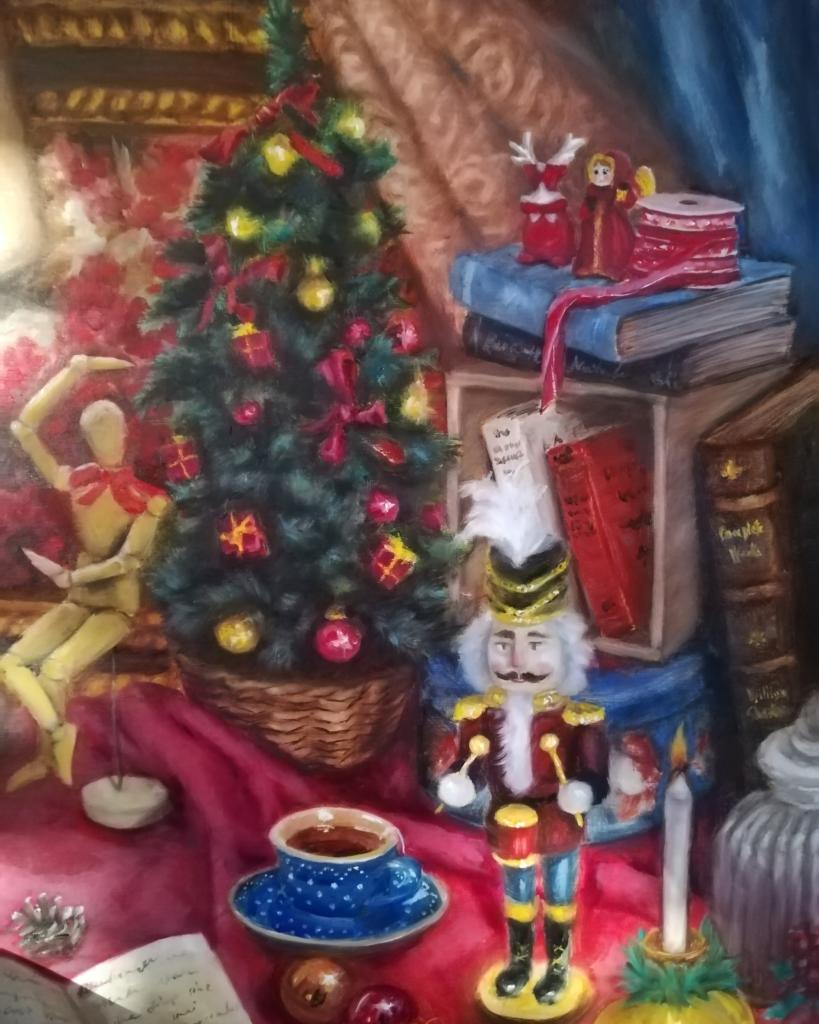 Siamo arrivati anche quest'anno al Natale e, in questo periodo, è quasi una tradizione che io dipinga un soggetto natalizio (in foto solo un dettaglio del dipinto). Quest'anno ho scelto…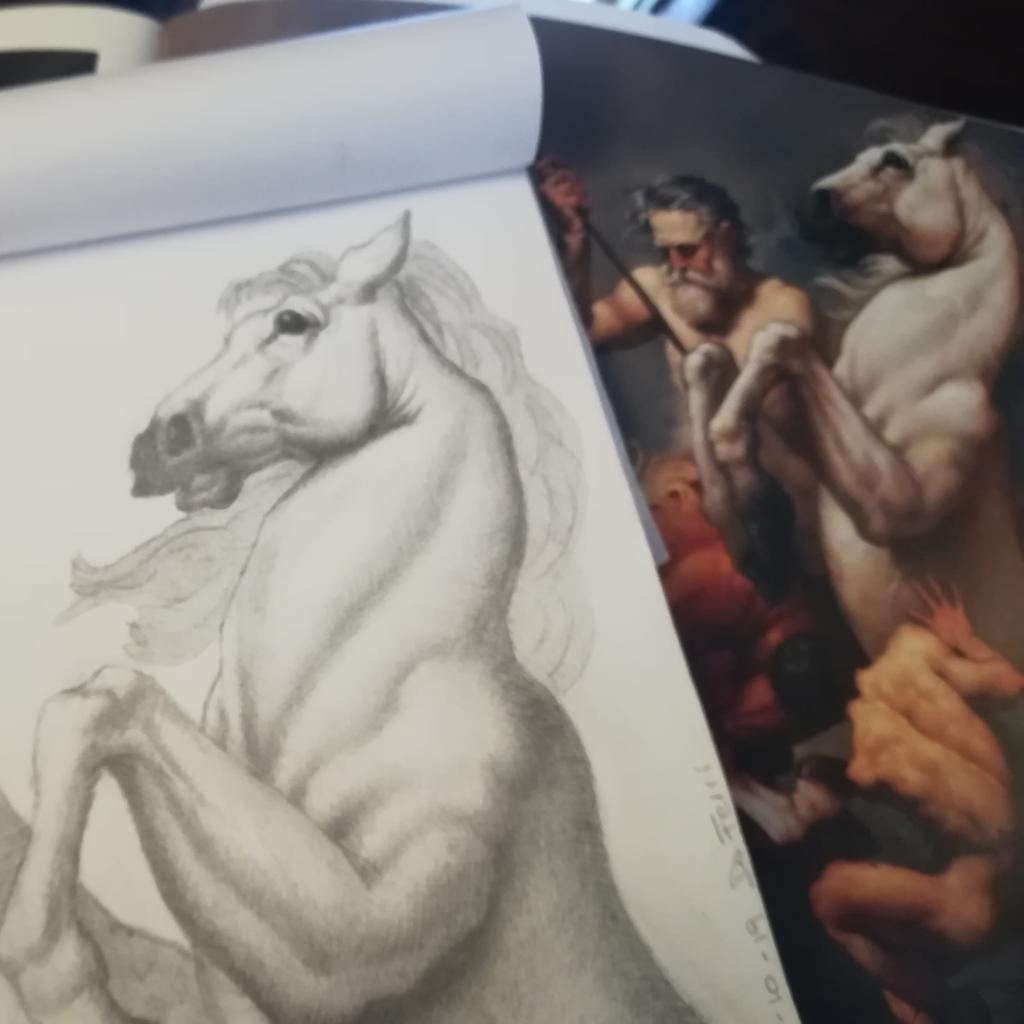 Dopo diversi studi su Rembrandt, Velazquez ed ultimamente, uno su Caravaggio .. è arrivata la volta di Roberto Ferri. Roberto Ferri è uno dei pittori  contemporanei  che preferisco,  i suoi…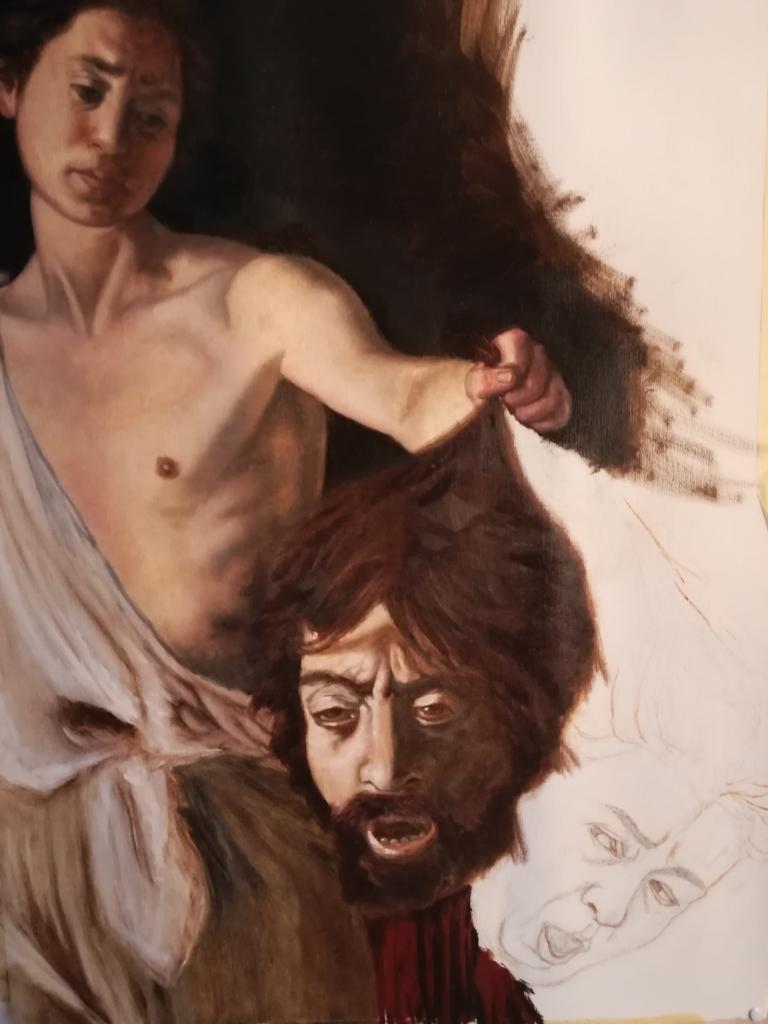 Uncomfortable  situations… 😊😊 Self portrait with Caravaggio (work in progress) Dear friends, this is the painting I'm working on in this moment. It's a study after Caravaggio but it's also…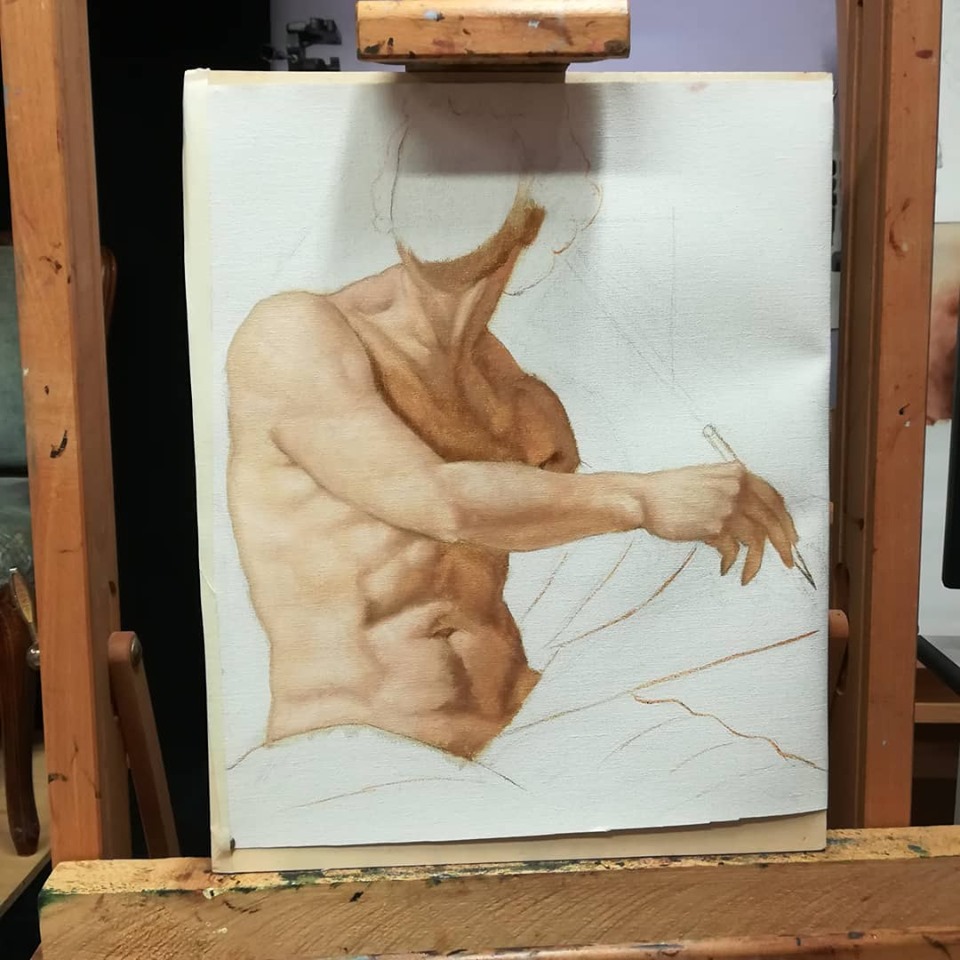 A male torso study after Ingres, a great master from 19th century.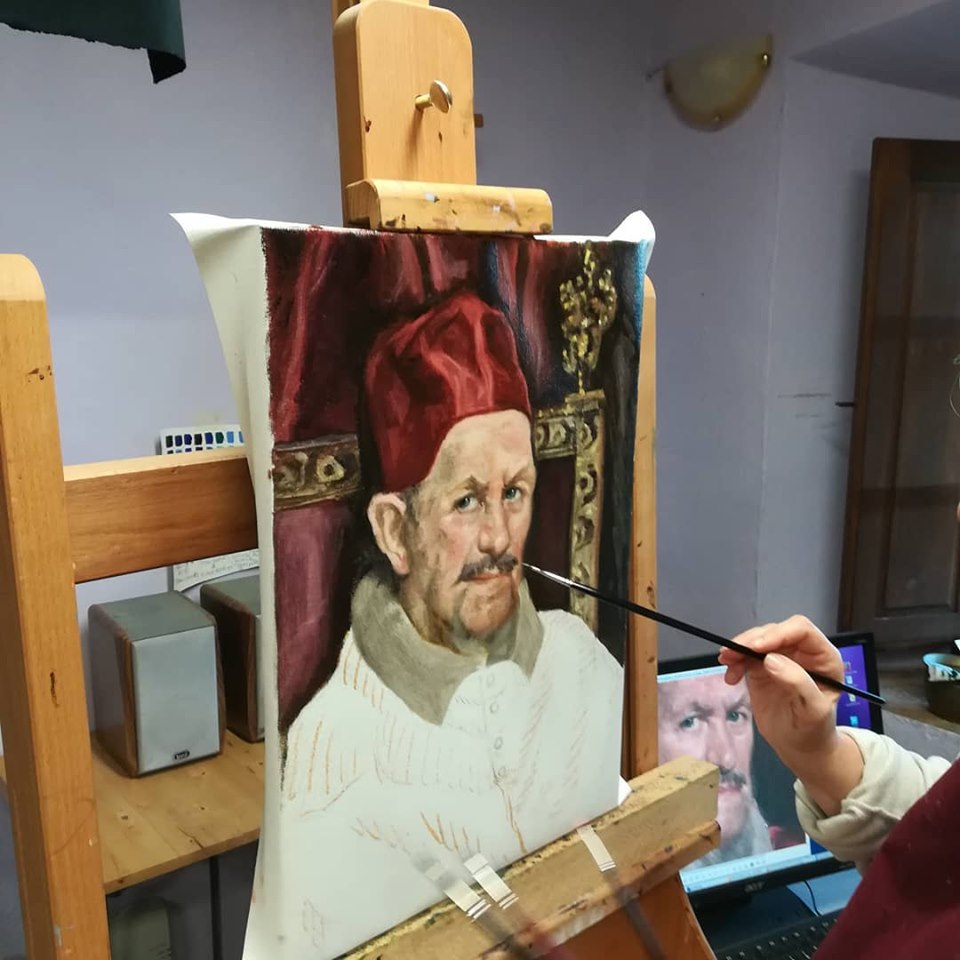 This is a really iconic painting. You can see it in flesh and bones (or better.. canvas and colors) ad Palazzo Doria Panphili in Rome.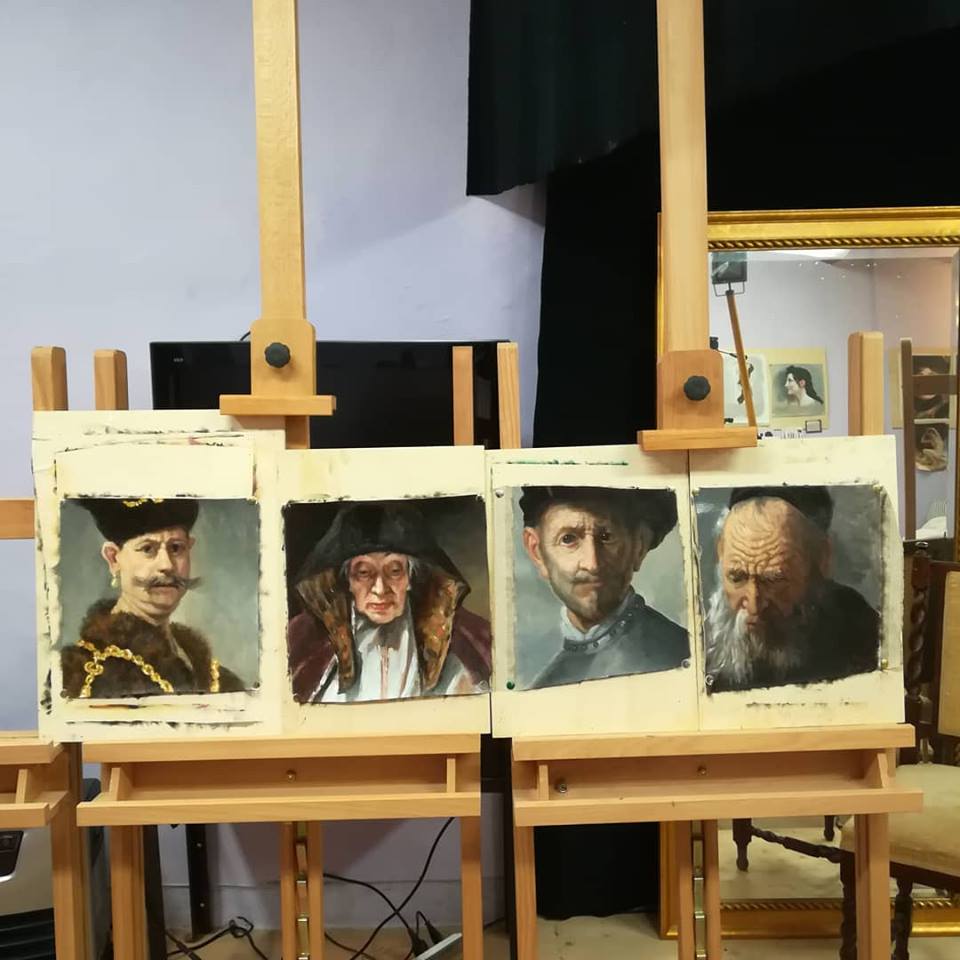 The Rembrandt Marathon is coming to an end, though I still have a couple copies to make. I have been learning so much! Thank you Maestro!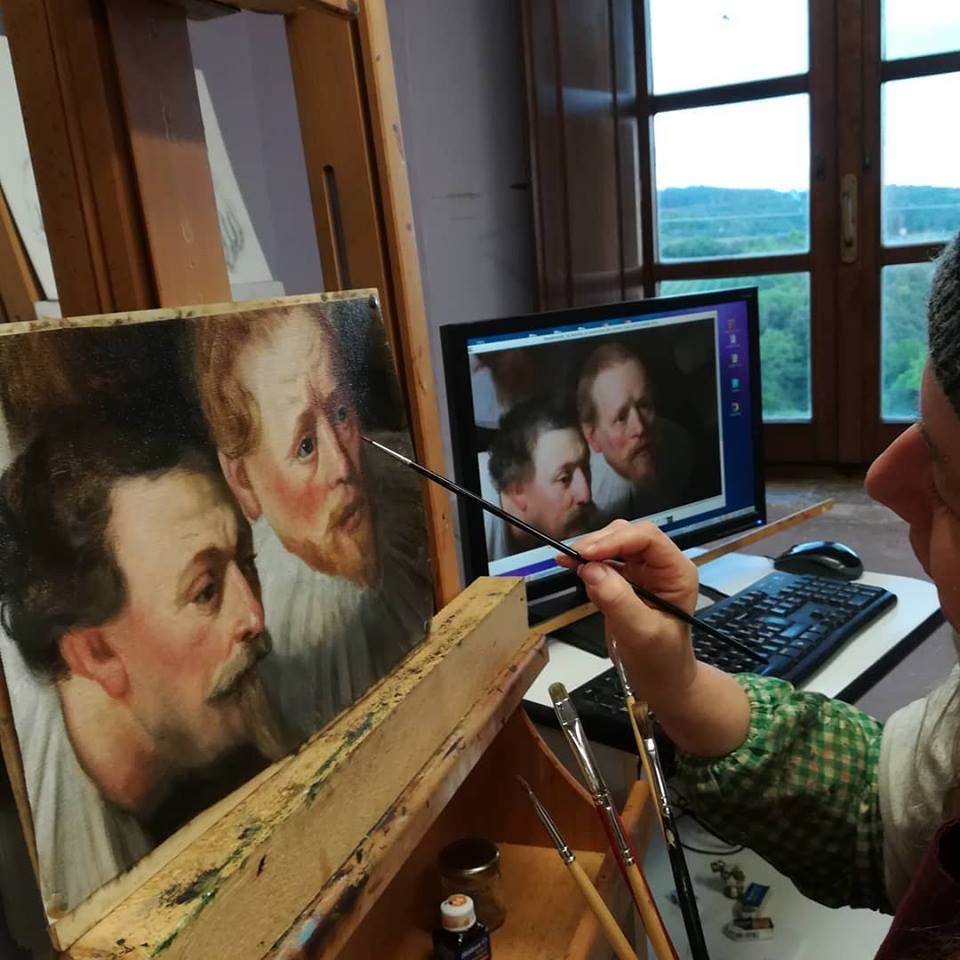 Working on the the last details of my last study after Rembrandt.. Detail of "Dr Tulp Anatomy Lesson"